Cars are complicated machines, and there's a whole lot that you might not know about them. When it comes to making a purchase decision, understanding different services a car needs, knowing when you need those services, and more, you may need a little assistance before you feel comfortable getting behind the wheel and hitting the streets of Pensacola, Fort Walton Beach, and Crestview.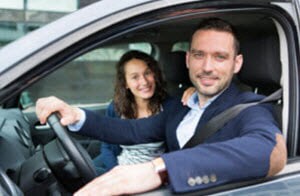 Our team at World Ford Pensacola is here to help you fully understand the world of vehicles by offering tons of helpful resources here on our website. On this page, you'll find our collection of eBooks, each containing tons of information that you can access for free! Simply fill in the quick information form for each book, and you'll be able to download our best tips, guides, and info.
What You'll Learn
Each eBook will focus on a specific topic, each catered to things that we get asked about often. Here's some of the things you'll learn:
Buying Guides: Some vehicles come with tons of different options, such as body styles, trim levels, packages, and other add-on features. When a car is so customizable to your exact needs, it can be helpful to have each option spelled out so you can understand which is right for you- and that's what you'll find in these eBooks.
How-Tos: Maybe you're purchasing a used car for the first time and you simply don't know how to begin the process, or maybe you don't know how to find out if your car needs an oil change, or some other specific service. Our eBooks can teach you how to do all kinds of things that you didn't know how to do on your own!
Guides: These eBooks can tell you all about a certain subject and why it's important, such as an explanation of all the repairs and services that your car may need throughout its life.
Find Your eBook!
Need some help understanding the different options available before you buy your car? Want to know all about the services that a mechanic can perform on your vehicle? Looking to purchase a car but don't know how to get started? You're in the right place!
On this page, you'll find helpful eBooks for a variety of automotive needs, and they're all free for you to download right now! Soon you'll be driving around Pensacola, Fort Walton Beach, and Crestview without a care in the world!