Your tires serve a pretty important purpose for your Ford. When they get the service and repairs they need, they can make sure your car delivers a smooth and stable performance when you're riding through Pensacola, Crestview, and Fort Walton Beach.
World Ford Pensacola knows just how vital healthy tires are to a vehicle, which is why we created this tire repair guide. Take a peek at all the helpful information below and be sure to contact us when you're ready for your next tire repair.
How Often Should You Rotate Your Tires?
Why are Tire Repairs Important?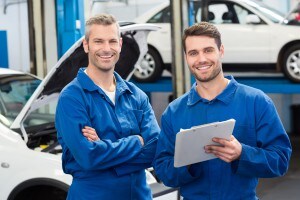 Tires are designed to deliver a dependable performance, but they will start to wear down over time. When tires are old and damaged, a slew of performance problems can occur. One of the most notable issues is loss of traction.
Traction is needed to keep your vehicle stable, especially when cornering and driving through adverse road conditions. If the tire treads are too low, they can't provide as much grip. This can make it harder to keep the car in control in slippery streets and can increase your risk of getting into an accident. 
Routine maintenance and repairs will help prevent any serious performance issues. Plus, it will preserve their overall condition, so your tires can last longer.
When Do You Need a Tire Repair?
How long and how much a set of tires will wear down depends on your driving patterns. If your usual commute consists of being stuck in stop-and-go traffic, you'll most likely need a repair more often than someone cruising down the highway every day. This is because slowing down your car puts added friction and pressure on your tires.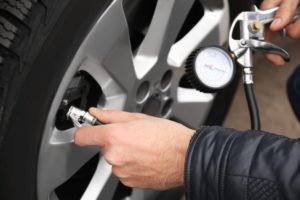 The easiest way to know when you need a tire repair is to look at them. If there are any signs of visible damage like cracks and holes, have a professional perform an inspection. You should also look at the depth of the treads. Just insert a penny head into the groove. If you see the top of Lincoln's head, they are too low.
Above all, you'll want to keep an eye out for the following warning signs:
Uneven tread wear
Blisters and bulges on the outer surface
Shaking or vibrating car at moderate to high speeds
Schedule Your Tire Repair Today
To keep your Ford running well for as long as possible, you need to take good care of your tires. So, make sure they're repaired regularly.
For more information about tire repairs, contact World Ford Pensacola or schedule your service appointment at our facility near Pensacola, Crestview, and Fort Walton Beach.