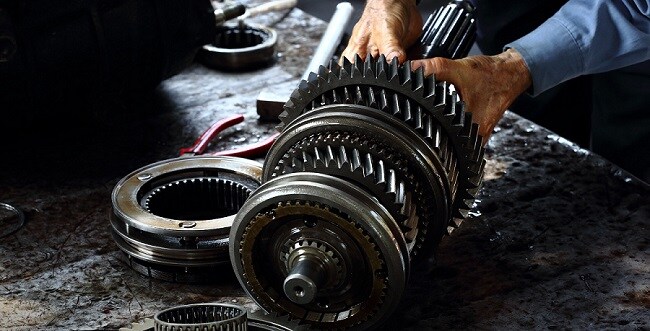 If you're cruising around Pensacola, Crestview, or Fort Walton Beach and notice your car is making a funny sound every time you switch gears, you may need a transmission repair. The transmission is a vital feature in any vehicle, and if you keep reading this helpful article, you'll learn about potential warning signs and what you can do about it.
If you still have questions about your transmission, you can always contact the knowledgeable staff at World Ford Pensacola.
When to Get Your Transmission Flushed
What Does A Transmission Do?
The transmission plays an integral role in the overall performance of your vehicle. Its main purpose is to transfer engine power to the driveshaft and front or rear wheels, depending on whether your car is Front-Wheel drive or All-Wheel drive.
So, each time you switch gears either manually or automatically, the transmission is distributing the necessary power to the appropriate aspects of your vehicle. If you're driving up a steep hill, for example, and you have an automatic transmission, it will shift your vehicle into a lower gear, so you have the necessary power and torque to continue your ascent.
What Are the Signs of a Bad Transmission?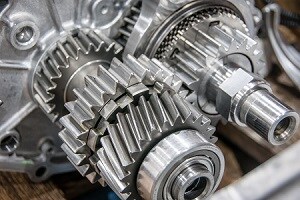 It's important to monitor the health of your transmission, and you can do that by keeping an eye out for certain signs.
Your transmission should be inspected by a professional if you run into any of the following issues:
Slipping: Transmission slipping is a term used to describe vehicles that slip between gears unnecessarily or randomly. If you ever feel your vehicle isn't properly accelerating, this could be why.
Difficult Shifts: If you're changing gears and hear a crunching or grinding sound, your transmission is likely in need of repair.
Delayed Shifts: This describes vehicles that have a lag between shifts before properly accelerating.
Leaks: Your transmission fluid will be either bright red or dark red, and if you see fluid of this color leaking from your engine, you need to get your car inspected immediately.
Warning Light: The transmission warning light is a useful reminder that you should get your transmission looked at. The light will come on if your transmission is damaged or is beginning to wear down.
Your transmission, like any other part of your vehicle, will become less effective as the years pass by, and the miles rack up. While estimations vary, you'll likely be able to get 100,000 miles out of your transmission before it begins to fade. Once you hit that mark, it's likely a good idea to stop in for a routine inspection, just to be sure your transmission is still in good shape.
Getting Your Transmission Repaired
If it's time to have your transmission repaired or inspected, you can stop by the service center at World Ford Pensacola. Our trained technicians and advanced equipment have helped us serve drivers throughout the Pensacola, Crestview, and Fort Walton Beach communities.
So, give us a call to schedule your inspection, and we'll have your vehicle running at peak performance in no time!